Business
---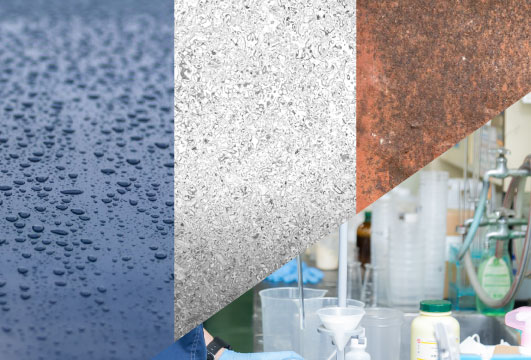 Product development
manufacturing / sales
---
Million Chemicals develops, manufactures, and sells surface treatment agents for cleaning, rust prevention, coating base, lubrication, and designs in all industrial fields.
In order to add many functions to the surface at the nano to sub-nanometer level, we research, analyze and improve. We always take care of customers .We put customers first.

Product development
---

Million Chemicals has a wide range of research and analytical equipment, and our R & D staff are working on product development on a daily basis.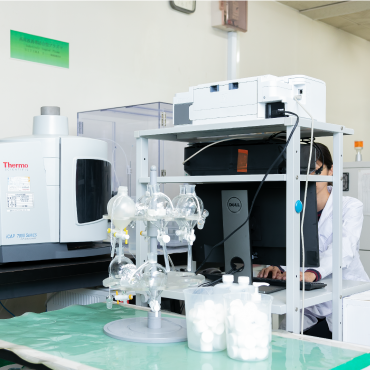 High frequency inductively coupled plasma. Elemental analysis of the solution is performed by introducing a liquid sample under high-frequency inductively coupled plasma.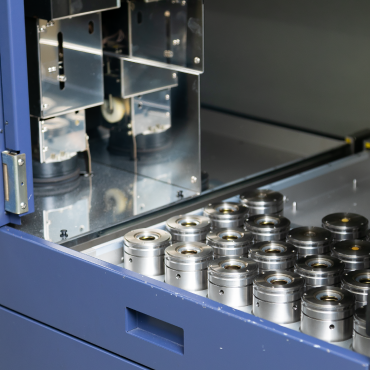 The sample is irradiated with X-rays to measure the qualitative quantitative analysis of surface components and the amount of film components.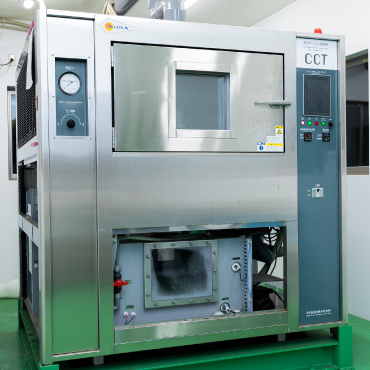 It is a compound cycle tester. Performance is confirmed by reproducing the harsh environment by combining conditions such as salt spray, drying, wetting, salt water immersion, and low temperature.
Manufacturing
---

Million Chemicals manufacturing plants are well equipped. We manufacture high-quality products on a daily basis by skilled manufacturing staff.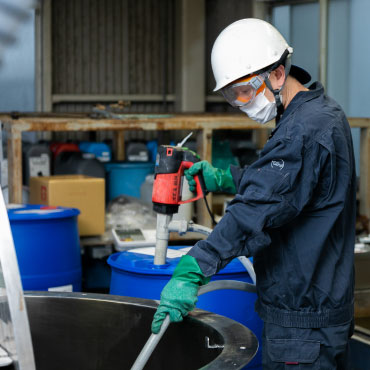 We manufacture chemicals in large tanks. We put safety first and try to work carefully.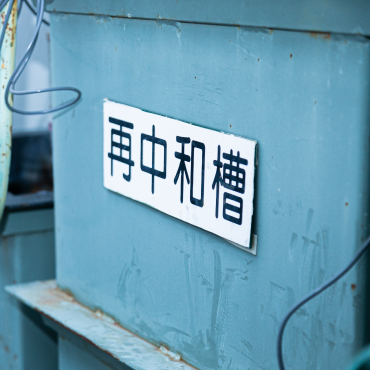 We take the environment into consideration - treating wastewater and waste properly.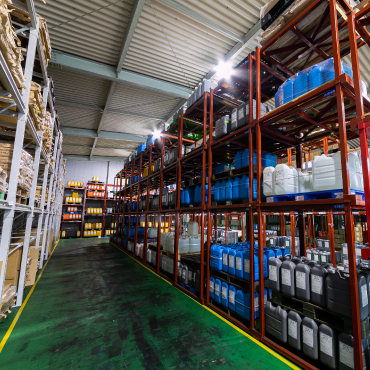 Products used for various purposes are manufactured at our factory.
Sales
---

Million Chemicals has a large selection of chemicals for surface treatment. We will respond in detail to suggestions on how to use it and support after sales.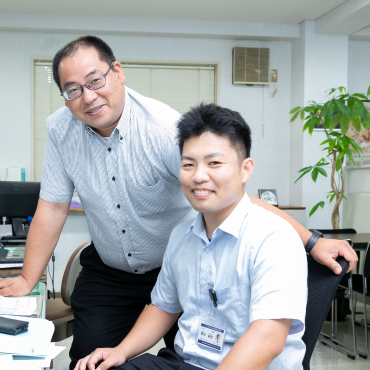 Please feel free to contact us anytime. The sales staff in charge will provide detailed support.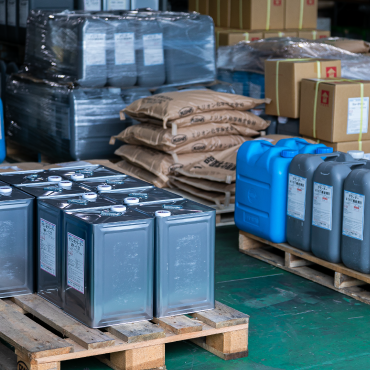 We also deliver small lot. We try to respond flexibly and speedily.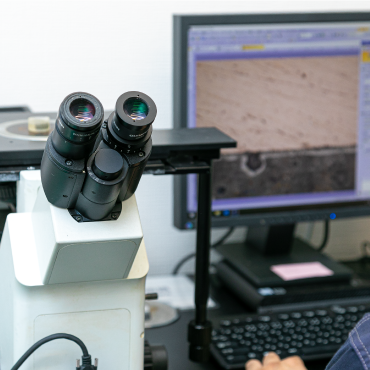 We cooperate with the technical support department to provide customers with high-quality products and information.
Merit

Benefits of using our company

POINT.1
Compatible with all over Japan.
We will make the best proposals from sales offices all over Japan.
---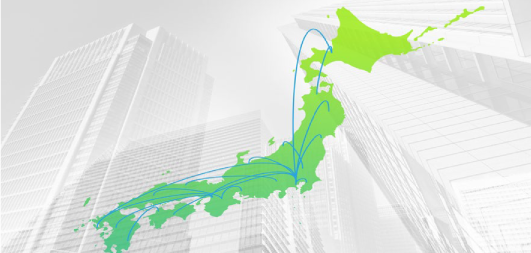 We have sales offices to cover all of Japan. From each sales office, we provide detailed and speedy customer support.

In order to provide effective information for customers and make optimal proposals, sales and technical support will work together to support customers.

POINT.2
Enhanced technical support.
We will respond to your requests
in a detailed and flexible manner.
---
Surface treatment can significantly improve product performance and durability. We also have extensive technical support to utilize chemicals according to various uses, materials, and performances.

We strive to provide detailed and flexible technical support to help customers solve problems on their manufacturing lines and increase the added value of their products. Please feel free to contact us for anything.

POINT.3
R & D department.
We are developing high value-added products.
---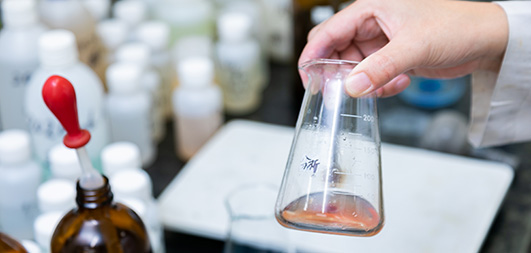 Our strength is our R & D capabilities. We are actively introducing various cutting-edge equipment to create a fulfilling R & D environment.

Together with excellent researchers, we are constantly continuing research and development toward new possibilities and taking on challenges. In recent years, we have also focused on developing environment-friendly products, and are implementing research plans that are conscious of our role as a chemical manufacturer.

POINT.4
Full proposal power.
We will propose the most suitable product according
to the purpose and request.
---
We handle all ** types of products. We offer a wide variety of products that customers need.

Million's products are useful in various situations for body parts of transportation equipment of automobiles and construction machinery, for general metal products such as steel furniture and home appliances, and for building materials such as mill scale , galvanized iron, and galvanized iron.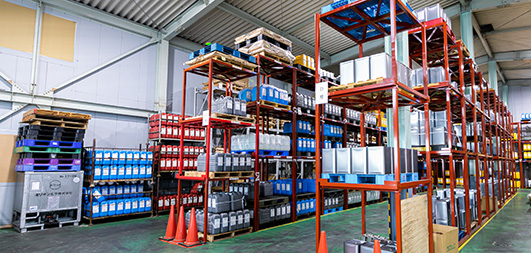 POINT.5
Full proposal power.
We will propose the most suitable product according
to the purpose and request.
---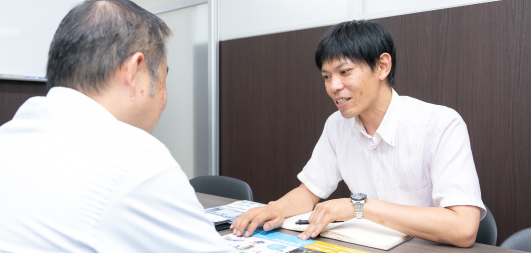 At our company, the R & D department, the technical support department, and the sales department are linked., and we can accept various technical consultations.

Please tell us various requests such as wanting to do the same surface treatment, to make it a little more durable, to make it hydrophilic , and to prevent dirt from adhering. We will make the best proposal in consideration of the manufacturing process and materials.

POINT.6
One-stop support.
Please leave it to us for equipment design,
manufacturing and construction.
---
We can also handle equipment design, manufacturing, and construction in one stop. We will propose the necessary equipment on the production line.

In addition, even after construction, we provide support maintenance according to customer's wishes.